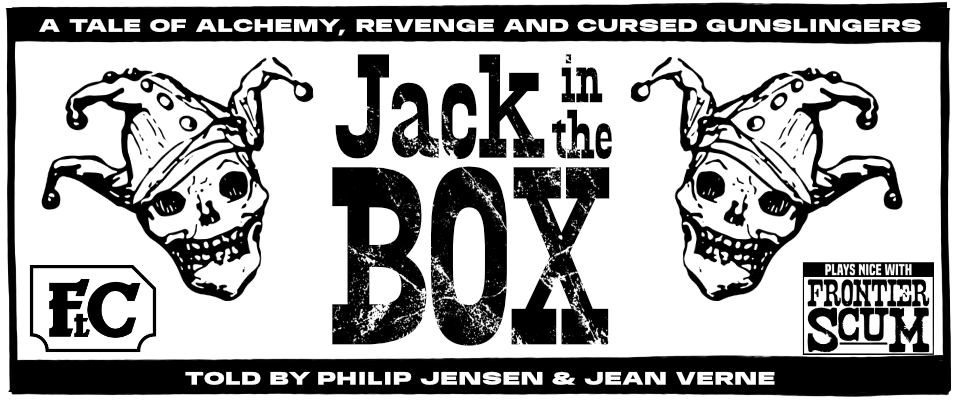 Jack in the Box
Ira Saxton, a shady fellow in Slackgaff-by-the-Sea, needs you to deliver a package to Beacon Height, down on the coast. The town's named after its landmark, the old lighthouse. Ira Saxton is the former lighthouse keeper. He was fired after it was discovered he used the lighthouse for his "sinful experiments". The result of one of these experiments is now in the box.
Jack in the Box is a Follow the Convoy pamphlet for Frontier Scum. The Scums will he hired by a revengeful alchemist decided on unleashing hell upon those who wronged him. But first, they'll have to survive the many oddities and dangers of the Lost Frontier.
Right now the only file available to download is meant to be printed. A more accessible version is coming soon!
Jack in the Box is an independent production by Philip Jensen & Jean Verne and is not affiliated with Den of Druids. It is published under the FRONTIER SCUM Third-Party License.
FRONTIER SCUM is copyright Den of Druids.
Download
Click download now to get access to the following files:
Jack in the Box trifold A4.pdf
1 MB
Jack in the Box trifold letter.pdf
1 MB