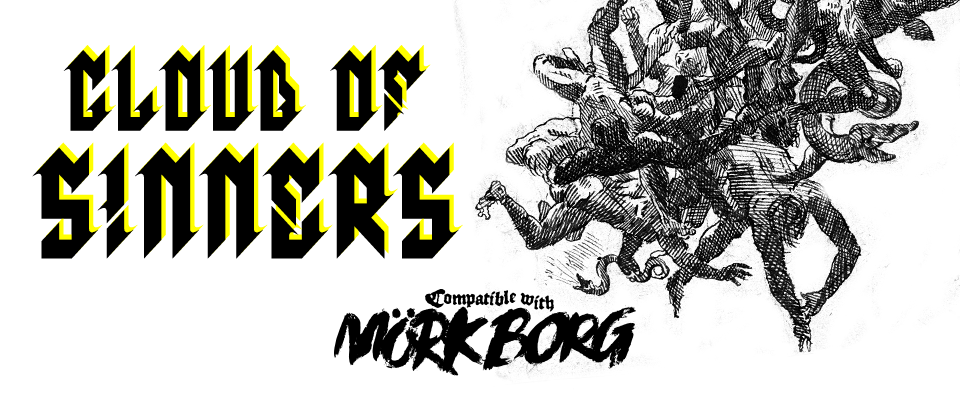 Cloud of sinners - a purity test for MÖRK BORG
A cloud looms in the horizon, lamentations precede it.
Submit your players to a purity test by forcing them to fight their inner demons. Them being punished for their sins may or may not have to do with their ability to fight or bargain with said demon, but you get the idea.
Cloud of sinners is an independent production by Jean Verne and is not affiliated with Ockult Örtmästare Games or Stockholm Kartell. It is published under the MÖRK BORG Third Party License.
MÖRK BORG is copyright Ockult Örtmästare Games and Stockholm Kartell.
Download
Click download now to get access to the following files:
cloud of sinners.pdf
6 MB
cloud of sinners bleed.pdf
6 MB